VARIOUS STUDIO LOCATIONS
PINE MOUNTAIN CLUB, CALIFORNIA, 2018 ONWARD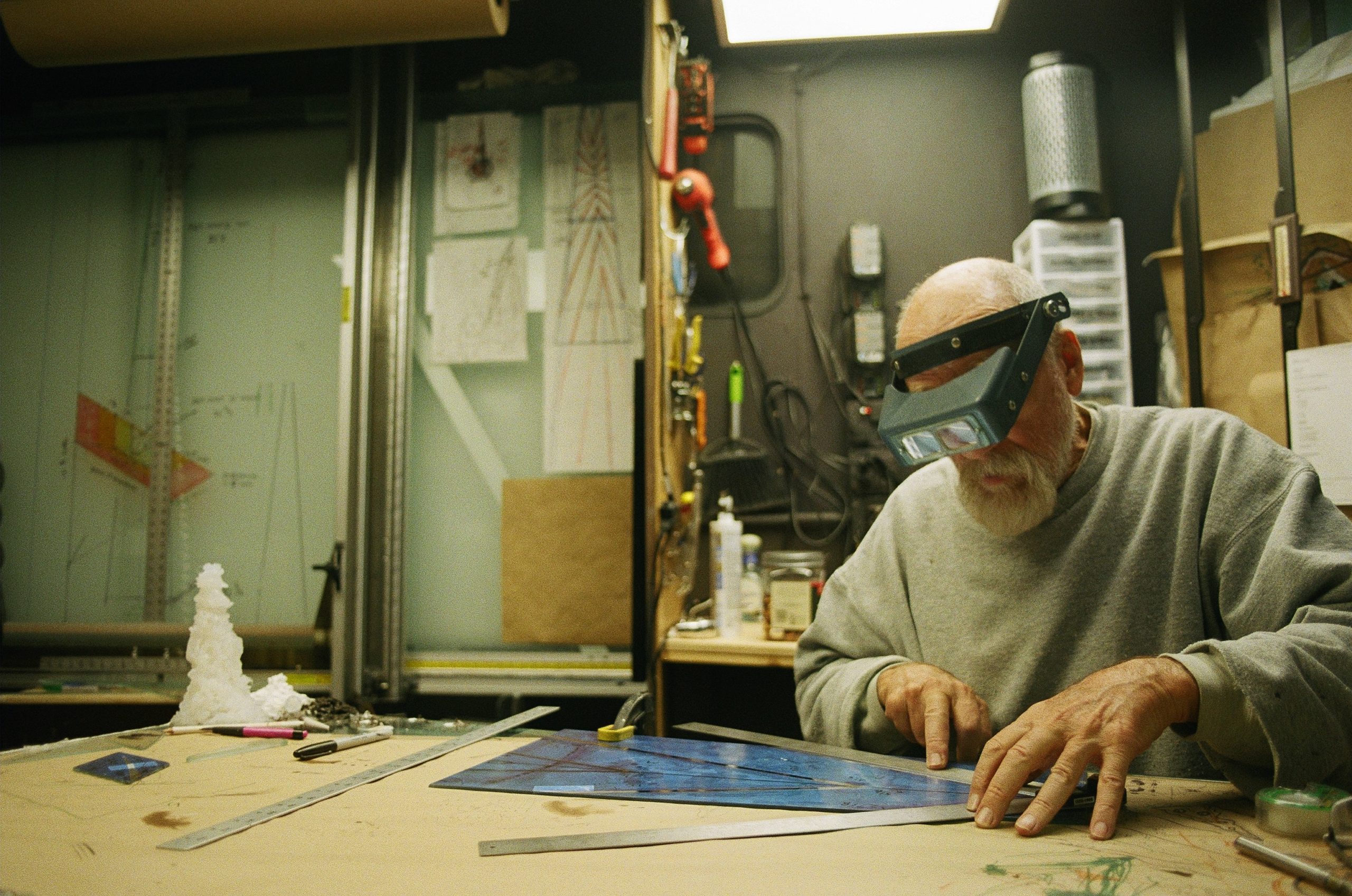 Working at the set-up table, with the electrical-building table directly
behind. The drawing and glass cutting sections are showing on the left
side, which has engineering drawings and drawings of new artworks.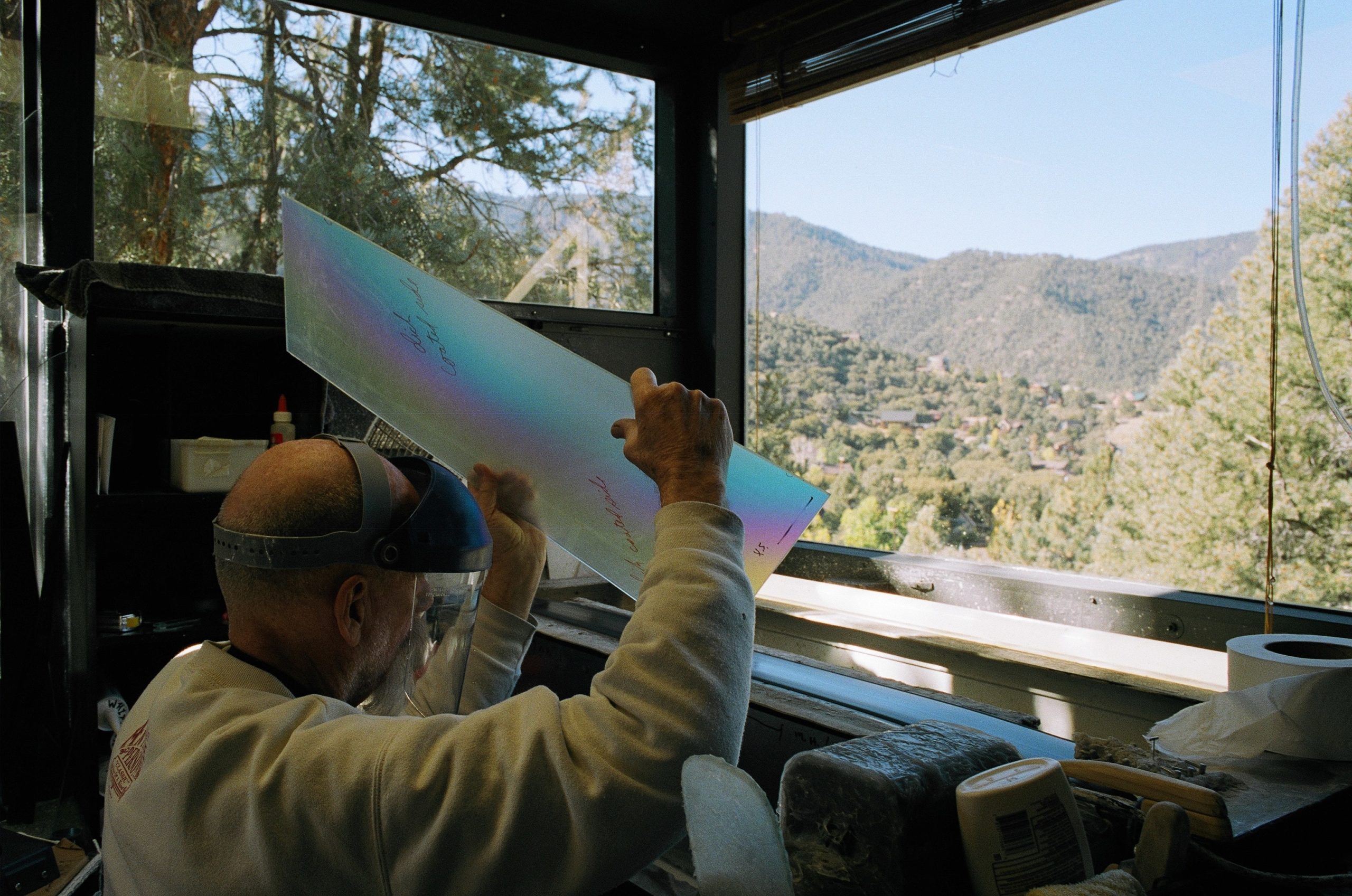 What a view while working at my glass grinding station.
I am working on a protected and rare rainbow-dichroic sheet of glass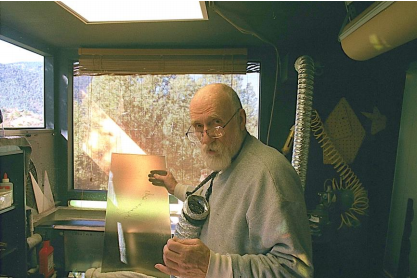 With my fresh air breathing tube around my neck, I am preparing to
grind a piece of protected glass.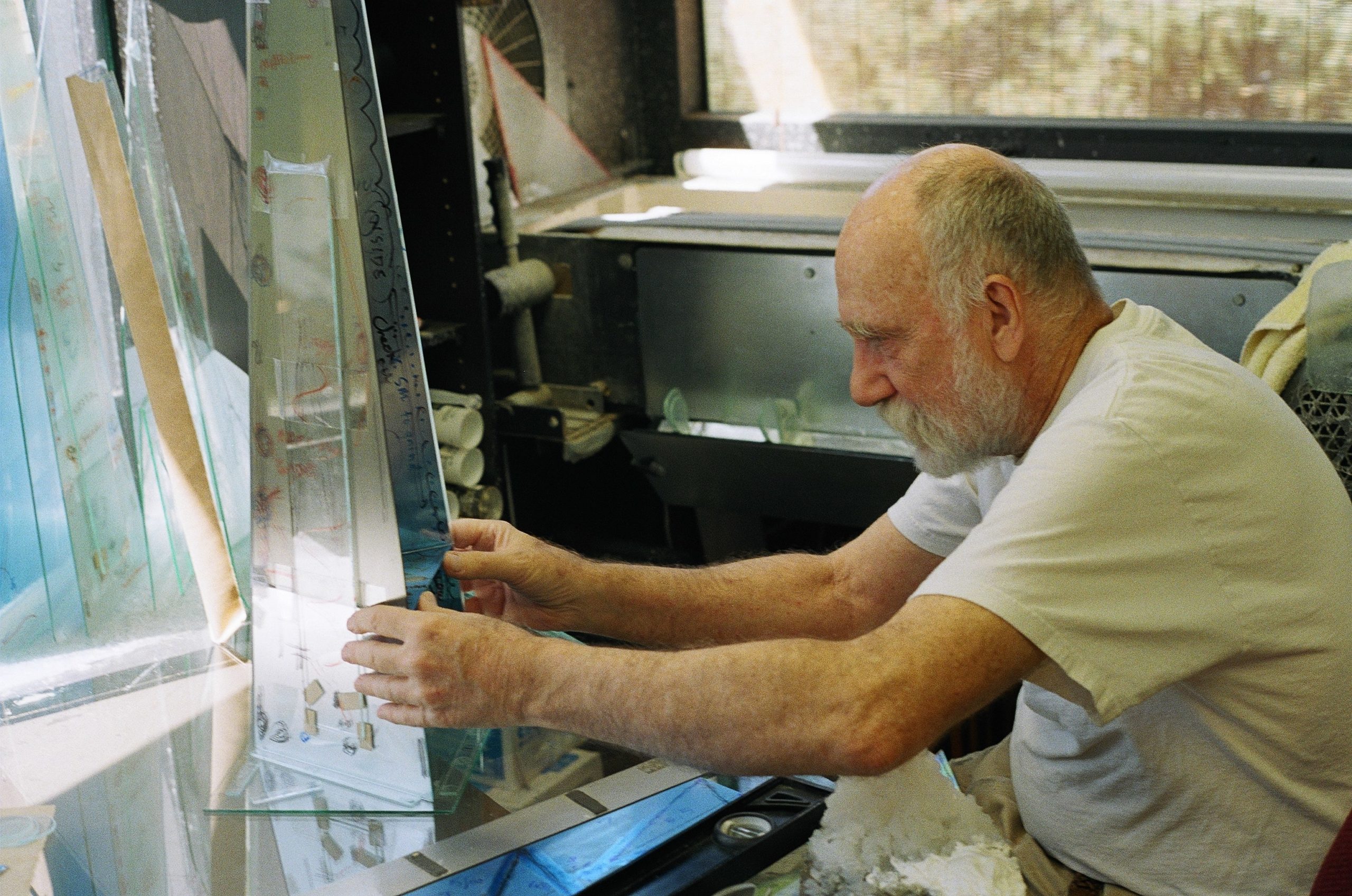 Every piece of glass is prepared and standing by for the assembly of
one new artwork.
LINCOLN, NEBRASKA, 1995 – 2008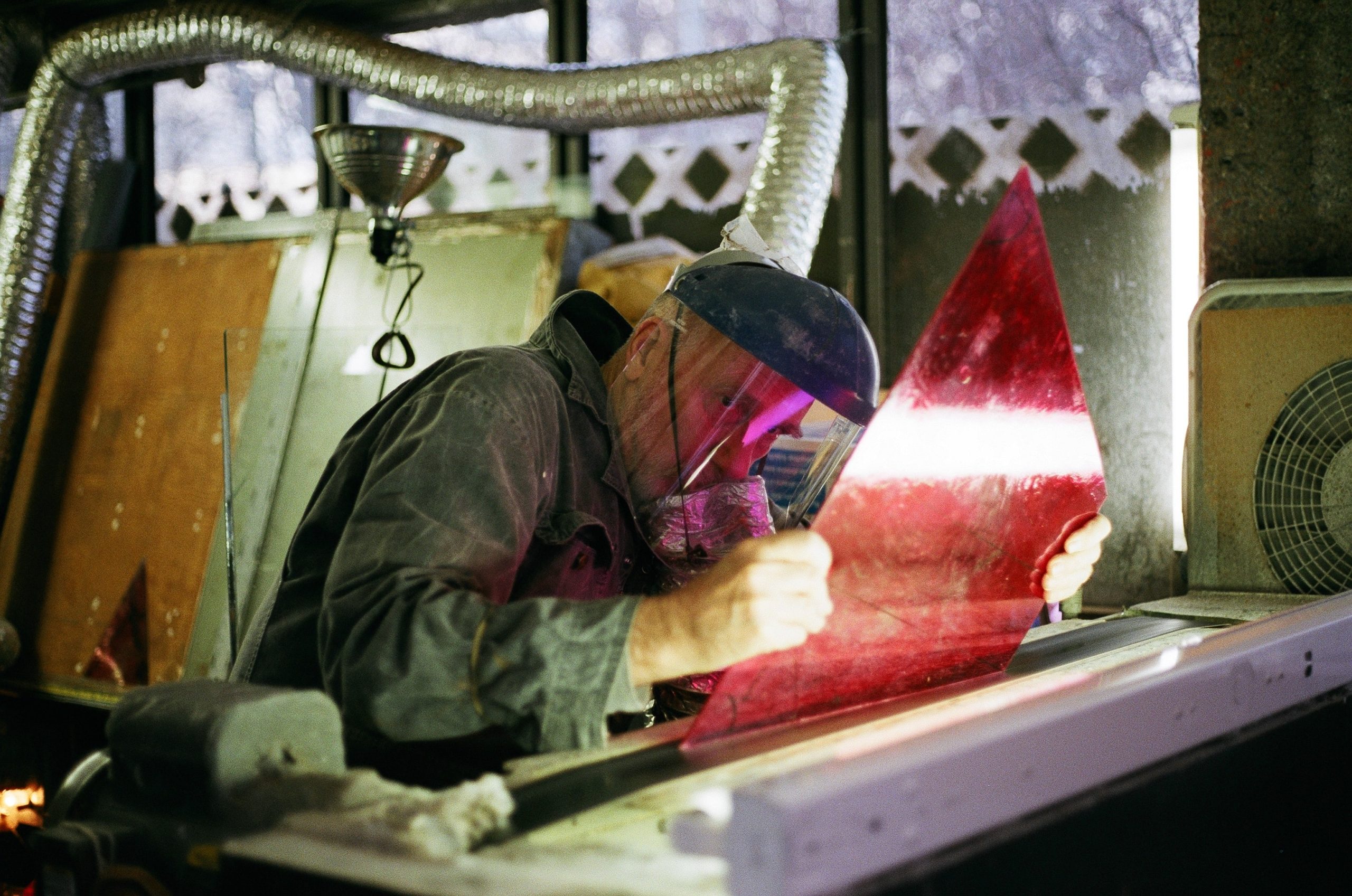 Working at the glass grinding machine, shaping a section of protected
dichroic glass, assembled later into a larger combined panel. An air-
breathing tube comes around to my face to bring in fresh air from the
outside, protecting me from the glass particles from the grinding
process. Exhaust fan for this process is on the right side of the image.
The glass cutting table is in the background.
Precision glass cutting process.
TOPANGA, CALIFORNIA, 1989 – 1995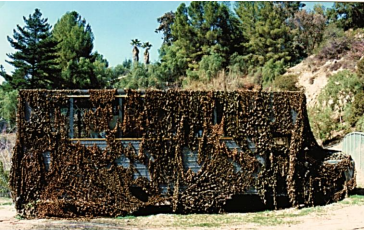 Studio-truck covered in camouflage netting parked on a hillside in Topanga, where I continued to make my art. It was a very efficient use of space to have my studio on wheels, and convenient and easy to move, with me being a free spirit. I rented a small cabin from my neighbor, off to the right, out of the picture.
MALIBU, CALIFORNIA, 1976 – 1982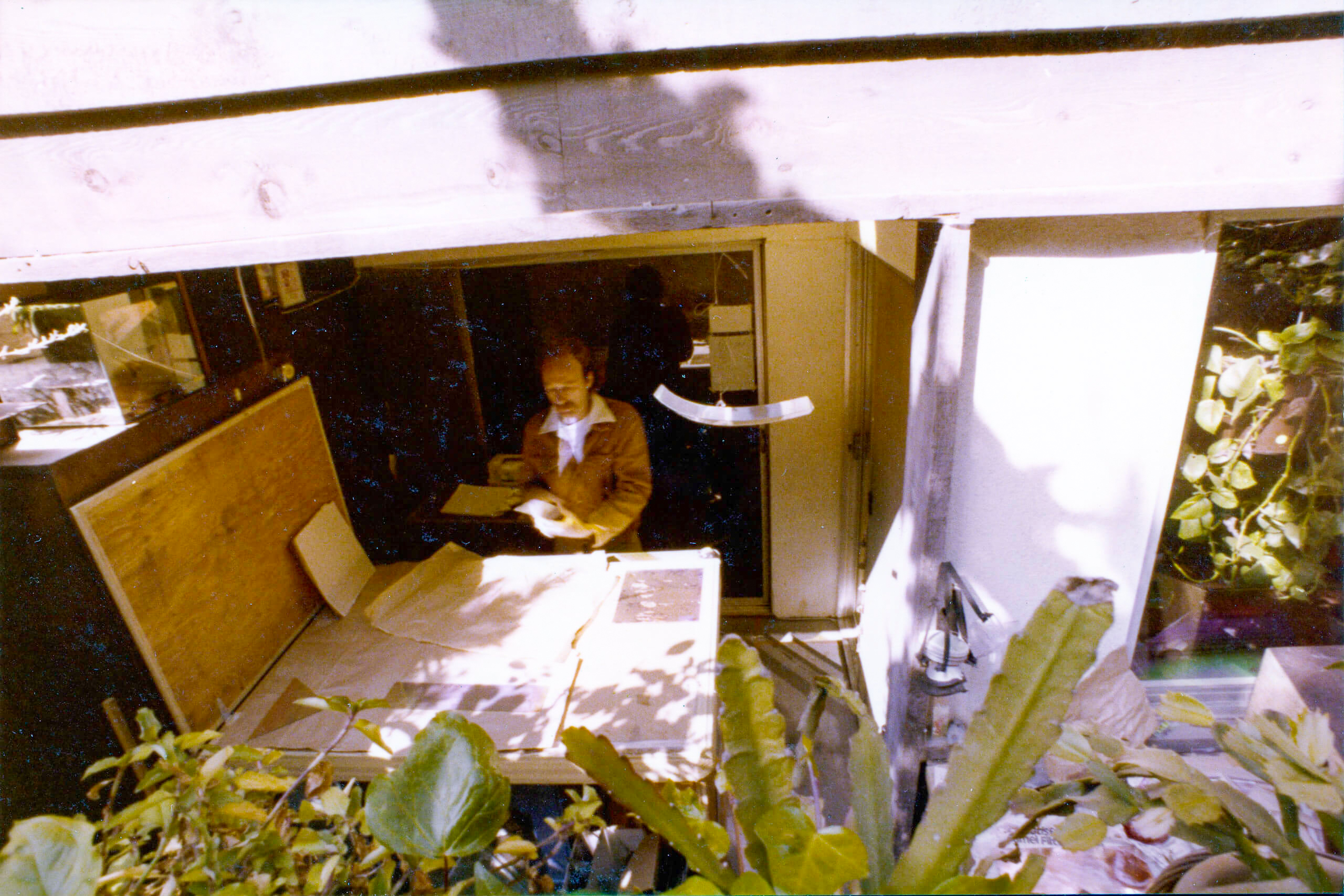 Working on my patio studio, 100 yards from the beach.
Working at my sand blasting booth on my patio studio.
Artists work wherever they find any kind of space.